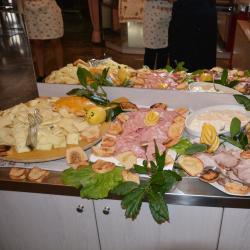 First week of August Al Mare Rimini "offered us one day give it "!
Offertissima 6 days in Top All inclusive last rooms available for families with children
ONE DAY WE GIVE THE From July 30, to August 5, 2016 € 429 € 429 from 30/07 to 05/08/2016 (6 nights per person) You will stay for 7 days and pay only 6 .... enjoy !... (detail)
First week of August in Rimini 3 Star Hotels with parking, pool and beach service
Special packages for 6 days in a Hotel that loves Quality All Inclusive € 390.00!
Special Rimini between July and August! In late July and early August, Come in Rimini Hotel Sympathy! The Bellettini family and all the staff are ready to give you an unforgettable holiday of food, ... (detail)
From 6 to 25 August in Hotels with swimming pool in Rimini
Hotel Animation, Mini Club and Junior Club, parking and swimming pool
If you want a hotel where you love to eat well in August, with the quality of food, services for adults and plenty of entertainment with Mini Club for Children and Junior Club for Children all day o... (detail)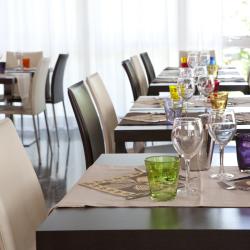 Holiday Inn in August in Rimini All Inclusive
Pool Hotel parking animation 6 days in All Inclusive € 456.00 per person
August to Sea in a quality hotel in Rimini All inclusive 6 days € .456,00 Full board with beverage service to Buffett High Quality Water with meals Beach service Ferragosto in Rimini ... (detail)
From 22 to 28 August in Rimini All Inclusive Hotels With Pool
Rimini hotel with swimming pool and parking Animation
... are the hottest weeks of the year and then what are you waiting to escape from the scorching heat of the city to come to refresh yourself in Rimini where you can choose between a dip in the sea... (detail)
Rimini hotel with parking and private pool in Hotel August End All Inclusive
Week from August 28 to September 4, Animation Mini and Junior Club Pool Parking Hotels in Rimini for the tranquility of your children!
Sympathy hotel you get customer and leave as a friend, because the quality, friendliness and honesty have always been our strengths! Here is the holiday village you are looking for, Ho... (detail)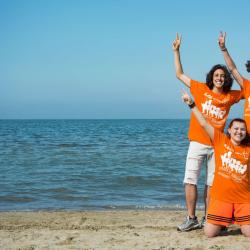 Offer September in Rimini, Hotel for Families
If you looking for the Comfort, Quality Hotels with swimming pool in Rimini, Hotel Sympathy will cater to your requests!
Early September in Rimini! If you do not love the holidays in high season and prefer the quieter periods, then this week at the beginning of September is for you. Rimini Beach is still a show and ... (detail)