L 'Sympathy hotel has a large swimming pool, garden, parking and entertainment throughout the day!
Hotel for families who like to relax while their children can play all day with the staff of animators!
At the Hotel Sympathy Rimini will find a Equipped Beach Accredited with the bath 89, A Great Big Plants Garden under a sunny pool until late at night and illuminated the night, a park for children wi... (detail)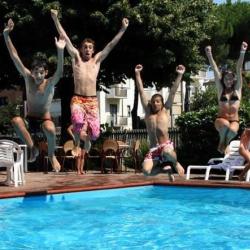 Offer in Hotel Pool animation parking in late August in Rimini
Packages 7 days in All Inclusive August 24 to 31 € 450.00
Breaks in late August the hotel Sympathy Rimini! A fineAgosto the 'Sympathy Rimini hotel near the sea, offers an attractive package for those who have not yet booked your holiday! 7 days / n... (detail)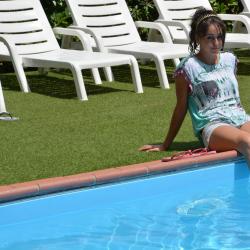 Offertissima September in Rimini hotel with pool and parking animation.
Offer 1 to 13 September 7 days from EUR 350,00 in full board!
Holiday offers September Sympathy Hotel Rimini! In September the 'Sympathy Rimini hotel near the sea, offers an attractive package for those who have not yet booked your holiday! 7 days / ni... (detail)