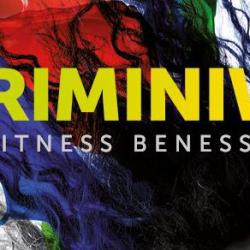 Rimini Wellness Exhibition - Special Offer
Special offer for 2 nights for the price of € 65.00 per person, BB
The special offer on the occasion of the fair Rimini Wellness, for 2 nights at the special price of € 65 per person with BB includes overnight stay in a standard room and the use of the pool. Po... (detail)
Special Offer - SCIVAC Congress
Special offer from € 28.00 per person, BB
The special offer on the occasion of SCIVAC, international conference organized by the Cultural Society veterinary pet, will be held at the conference center of Rimini, dedicated from € 28,00 per... (detail)
Offer Friends of Brugg Hotel in Rimini with pool and parking just a few minutes from the Fair
Bed and Breakfast, Wi Fi in Room
B & B €. 25.00 per day per person in Standard Room including breakfast (Minimum 2 nights) Single room + € 10,00 per day Also this year will be held in Rimini Congress &quo... (detail)
Offer May Rimini
Week in Rimini with excursions in the area
Offer valid for 7 days from 05.25 in May. From €. 40,00 per day and per person tax not included Treatment B & B: Overnight in Standard Rooms Breakfast, Lunch and Dinner Buffet ... (detail)
Offer June 3 star hotel Rimini with entertainment and bathrooms under the stars in the pool!
Magic Bubble Trucca Bimbi hotel makes a difference!
Special week end of June to the sea! Here's how to make Happy Families: family plan Offers Full Board, All Inclusive where you will find the top for a quality vacation! ... (detail)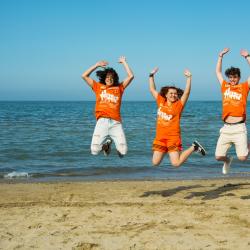 Package deals at the end of July, Hotel Pool, Animation and Parking in Rimini
Rooms at the hotel in July with large spaces, two adults and two children up to 12 years Family Plan!
July THE MONTH MORE 'BEAUTIFUL SUMMER HOTEL SYMPATHY AND 'IN THE LOVELY A FEW STEPS FROM THE SEA, AN OASIS FOR ADULTS AND CHILDREN. IN OUR HOTEL QUALITY 'AND PRICE ARE AN ADVANTAGE FO... (detail)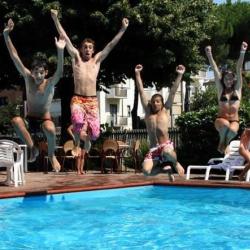 Offer Holidays in hotels with Pool in August in Rimini.
Packages 7 days in All Inclusive for Families.
Holiday offers last rooms at the end of August the hotel Sympathy Rimini! You can allows choosing the following formulas: 7 days / nights ALL INCLUSIVE (Full board + water with meals + beach umb... (detail)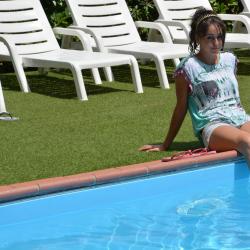 Seaside Holidays in September Rimini, l 'hotel with pool and exclusive entertainment!
Offer 1 to 13 September 7 days for families!
Holiday offers September Sympathy Hotel Rimini! In September the 'Sympathy Rimini hotel near the sea, offers an attractive package for those who have not yet booked your holiday! 7 days / ni... (detail)