Special week at sea in June!
Here's how to make Happy Families:
family plan
Offers Full Board, All Inclusive where you will find the Top for a quality vacation!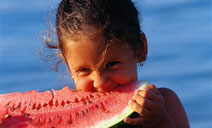 Spend a happy and peaceful holiday without having to worry about anything, because the staff Sympathy is always ready to meet all your needs. Special attention to children who will not get bored with the new animation in 2015 with the great show of bubbles Giants Pirate Gabriele!
Ask for a no obligation quote for a holiday in our Hotel!
Services in our Beach
Animation eg young and old
Beach Volleyball
Tournaments
Bicycles
Gym
Water Gim
Excursions
Celebrations 60 years
If you do not want to miss anything, for a quality vacation choose our offer
Ask for a free quote
info@hotelsympathy.it
Tel.0541370904